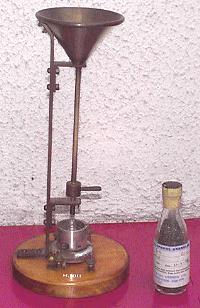 Microphone tuning tool, 1955
This strange tool has been used to quantify the amount of carbon in microphone. It is a laboratory tool and allowed engineers to check the electro-acoustic behavior of each kind of carbon (noise, sensivity) It has been used for U43 and S63 microphones.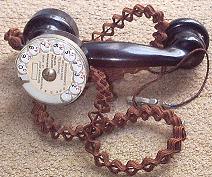 PTT24 Line tester
This test handset is made of a classical PTT24 handset with a dialer. It do not have any inductor coil, nor a on/off hook. It was used to chek lines in dispachers and in country installations.